A willingness to tackle some of the world's most pressing challenges
Prof. David B. Guenther talks about the benefits of the International Transactions Clinic (ITC) for law students, and what's unique about the ITC
David Guenther is a Clinical Assistant Professor of Law and Director of the International Transactions Clinic (ITC) at the University of Michigan Law School. Before joining the ITC, Professor Guenther – a Michigan Law alumnus – was a volunteer teacher in Kenya, East Africa, studied in Würzburg, and practiced at Sullivan & Cromwell LLP in New York and Frankfurt.
The ITC is a full-year clinic in which Michigan law students learn to practice law by representing clients in international financing and other transactions under the supervision of experienced faculty members. When the ITC was founded in 2008, it was the first law school clinic of its kind. The ITC's unofficial motto is "Doing Good by Doing Deals – Globally."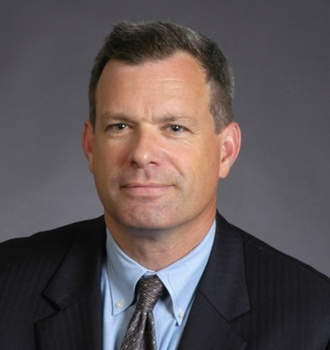 Prof. David B. Guenther

Prof. Guenther, you have been teaching at the International Transactions Clinic for more than 10 years. How did the education of law students change in the past decade?
Prof. Guenther: Law firms and other employers today increasingly expect U.S. law school graduates to be more fully trained and ready to practice than in the past.
In the last 10 years, legal education has responded to these expectations by placing a greater emphasis on live-client clinics – not unlike the Referendarzeit in Germany – along with in-class practica, simulations and other forms of practical training. A growing number of law school clinics focus on transactional and corporate law.

Our client base and practical learning in the ITC have also changed over the last 10 years in ways that parallel trends in international finance and development. At the ITC's inception in 2008, virtually all of the ITC's clients were involved in microfinance. Gradually, these microfinance clients were replaced by impact investors and social enterprises. Today, we are seeing more and more investment funds and portfolio companies in the impact-oriented private equity space.

The ITC says that students hold in common "an international focus and a willingness to tackle some of the world's most pressing challenges." In this context, which challenges do you see as "the world's most pressing" ones"?
Prof. Guenther: ITC clients are working globally but with a focus in recent years in Sub-Saharan Africa and India to promote clean cooking fuels, alternative energy, clean water, food security and environmentally sustainable agriculture, maternal health, education for girls, and rural entrepreneurship, among other goals. In my view, however, the most pressing challenge for many or most of these clients is gaining access to capital. A fundamental role of the ITC is to assist our clients in making international capital markets accessible to investors and entrepreneurs at the base of the global socio-economic pyramid. We also have a robust regulatory compliance practice to advise clients on how to safely raise and move funds across borders. More generally, we support a wide range of client activities related to social enterprise and sustainable investment.
---
Forever part of the Michigan Law family
Learn more about some of the many networks and the students' profile of Michigan Law
---

What can you tell us about the history of legal education in the United States? Has the approach changed over time?How is it different in clinics such as the ITC compared to standard classroom experience?
Prof. Guenther: Legal education in the United States has long been largely doctrinal, in part due to the case law method that arose in the late 19th century from study of the common law. ITC students also need this doctrinal underpinning. Many users of legal services, however, are reluctant to train new lawyers in the nuts and bolts of legal practice. In the ITC, we try to provide this training as part of students' experiential education while still in law school, which in my view is probably where it belongs.
I try to view the ITC, and the clinics at Michigan Law generally, as a small law firm, in which our students work as first-year associates under the supervision of faculty partners. I would like to think that our graduates are ready to hit the ground running, and add concrete value to their clients as soon as they begin to practice.

The structure of the program also impacts its practical relevance. Can you give us examples from the ITC regarding the structures and the positive impacts on education?
Prof. Guenther: We teach skills in the ITC that are critically important in international transactional practice. In addition to "soft" skills such as client management and interaction with colleagues, students learn drafting and negotiating for cross-border transactions, build skills at structuring and documenting debt and equity investments in enterprises that primarily work in emerging markets, and analyze ethical issues that can arise in international business. Students also learn how to provide legal support to clients that work in challenging business and legal environments.

---
Living and studying in Ann Arbor, Michigan
Get information about fees and cost of living
---

There are many students from Germany, Austria, and Switzerland contemplating LL.M. studies in the US. What is expected of these candidates, and what is the greatest benefit they derive from the ITC?
Prof. Guenther: Admissions requirements for LL.M.s are set by the Law School, and we typically accept on a discretionary basis three to four enrolled LL.M.s to the ITC in the winter semester of every year. We do not have any additional requirements for our LL.M. students.
I believe our J.D. students benefit from the LL.M.s' practice experience, knowledge of another legal system, different contracting and lawyering practices, and often another language. Working with LL.M.s helps to prepare our J.D. students for international practice. For LL.M.s, I believe the benefits are mainly familiarizing themselves with U.S. contracting and drafting practices, which can be very different from other jurisdictions, and learning firsthand about social enterprise and impact investment.

What is the biggest challenge for foreign students, and how does the ITC support them during the program to ensure that they make the most of it?
Prof. Guenther: Studying and working in a second language in any subject area, but particularly law, can be a significant challenge for foreign students (though perhaps to a lesser degree for LL.M.s from German-speaking jurisdictions). Having been a foreign student in Germany myself, I am familiar with the added degree of difficulty. For LL.M.s (or J.D.s) in the ITC who are not native English speakers, I consider improving their legal and conversational English to be a perfectly sensible and legitimate goal. We therefore encourage extensive communication in writing and incorporate lots of drafting tasks. I believe our English-trained J.D. students also benefit, since working with non-native English speakers – whether as colleagues, clients or counterparties – will be a standard feature of their international practice.
---
Housing, clubs & activities
All you need to know about student life at Michigan Law School
---

How do the professors, especially you, interact with students to get the best possible results?
Prof. Guenther: In the ITC we are fortunate to have highly entrepreneurial, innovative clients. Many of the client transactions we work on are novel and complex. Consequently, it happens with some regularity that after a call with a client, I or another ITC faculty supervisor will ask the student team, 'How are we going to do this transaction?' There may be no template or precedent, so that we have to think through the issues and invent the transaction structure from scratch. Experience aside, this novelty tends to put supervising attorneys on a level playing field with students; we all start from the same point, thinking and learning along the way, as a collaborative, collegial group of lawyers rather than students with an instructor. These transactions are more difficult than commonplace ones, but rarely dull.

What is the stuff the perfect student is made of, Prof. Guenther?
Prof. Guenther: In a U.S. context, I think of the perfect ITC student candidate as a former Peace Corps volunteer – someone who has lived outside the United States for an extended period of time, typically in a rural area in an emerging market, and has already learned to navigate different customs, a different culture, different systems of meaning and language, and nonetheless to figure out what matters and get things done. Outside the U.S. context, LL.M.s typically also have already gained many similar experiences. The ability to write clearly and to function in a language other than English is also a significant plus.
At the ITC, as at other law school clinics, students experience real world cases by working on real matters for real clients. How is this organized?
Prof. Guenther: ITC students generally work in teams of two under the close supervision of faculty members who are experienced practicing attorneys in Massachusetts, Michigan, New York, Virginia and Washington, D.C. J.D. students must participate in the ITC for two semesters, while LL.M.s join them during their second semester. All students typically work on two to three transaction matters at a time. Work for clients is the most important part of each student's letter grade.

How are the contacts and cases for the ITC acquired, and which were the most notable ones?
Prof. Guenther: We have a number of returning clients every year in the ITC and many common clients with our counterparts at Michigan's Ross School of Business and the William Davidson Institute, with whom we work closely. We develop other clients at legal conferences, through our faculty, by word of mouth, and most recently through ITC alumni, many of whom are now working for potential clients. All of our clients have to work internationally and have a social or environmental mission, though a majority are for-profits.

Perhaps the most notable transaction we've worked on thus far was for our longstanding client Habitat for Humanity International, whom we assisted in creating and raising a debt fund of US$100 million, which Habitat then on-lent to financial institutions making small affordable housing loans around the world.


The world never stands still, especially in politics, and as a result, legal issues are also affected. How does the International Transactions Clinic deal with this kind of uncertainty? Can you give us a current example?
Prof. Guenther: We are not qualified or trained to practice in any jurisdiction outside the United States, and on many of our transactions, we act as international counsel, advising on typical contract provisions in international transactions, regardless of which law governs the contract. That being said, it is, of course, important to build in contractual provisions to protect clients from changes in law, political or economic upheaval, or the relative absence of courts and legal process. In one transaction for a client working in a rural area in Sub-Saharan Africa, in addition to keeping the agreement to a single page, we provided for dispute resolution, not by a law court or arbitral tribunal, which was not a realistic option, but by a respected local chief.

Is the ITC program suitable only for lawyers with practical experience?
Prof. Guenther: LL.M. candidates at Michigan typically have prior practical experience. As for J.D.s, since many of them are new to legal education and practice, we accept only students in their second or third year of studies. The purpose of the ITC is to give our students first-hand experience working as lawyers on international transactions, so that when they graduate and begin work – whether at a social enterprise, government agency, or Wall Street financial institution – they will already be familiar with the legal, financial and contractual landscape ahead of them.
---
Michigan Law as the perfect choice?
Find more information about alumni and their reviews of their time in Ann Arbor here
---

Which case of the ITC stands out to you and why?
Prof. Guenther: We recently supported a European state entrepreneurial development bank in the negotiation and drafting of documents for a complex lending and guarantee transaction that ultimately benefited an Indian enterprise dedicated to poverty alleviation through rural women entrepreneurs. An ITC alum was senior legal counsel at the European state bank. This transaction helped achieve our fundamental goals: ITC students worked on a sophisticated international financing with experienced international counsel, for a client with a deep social mission in an emerging market, and our primary client contact was our own former student.

Short Conclusion?
Prof. Guenther: The ITC is a transactional clinic and may make the most sense for students interested in corporate or business law, social enterprise, impact private equity and international finance, though litigators and arbitrators would also benefit. The common thread is that the clients we assist are trying to use business structures to make the world a better place. Hence our informal motto: "Doing Good by Doing Deals – Globally."
Thank you, Prof. Guenther!
*sponsored
---
Always worth a look:
Juristische Arbeitgeber, Jobs oder Events. Exklusiv für Mitglieder!
Mit der Bewerbung mit Profil kannst du dich in Sekundenschnelle bei den Arbeitgebern bewerben.
Hat dir der Artikel gefallen? Feedback geben
---
Talente haben sich auch diese Artikel durchgelesen:
---