Über Brooklyn Law School
Founded in 1901, Brooklyn Law School is a vibrant intellectual community emphasizing teaching excellence, cutting-edge scholarship, and an innovative academic program. Our faculty members have earned national and international acclaim in diverse fields, including international corporate and commercial law.
Brooklyn Law School's academic centers host innovative scholarship and offer training in a wide range of fields and disciplines. These centers host lectures, symposia, and conferences that enrich the learning environment by bringing experts from all over the world to the Law School.
The Law School attracts highly qualified students and our alumni network of 23,000 graduates extends worldwide.
---
Kurse
Gesellschaftsrecht/Corporate und M&A
Gewerblicher Rechtsschutz und Geistiges Eigentum (IP)
Migrationsrecht
---
Programmarten
---
Standorte
Hier hast du einen Überblick über die Standorte von Brooklyn Law School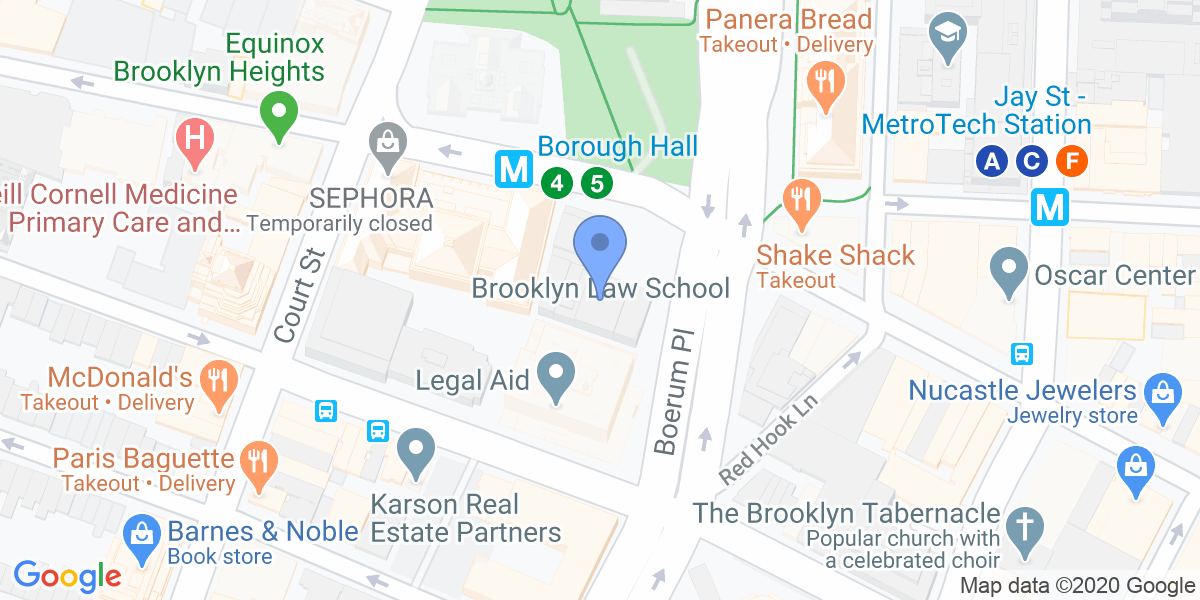 ---
Kontakte