Über Institute for Law and Finance, Goethe University Frankfurt am Main
The LL.M. Finance degree program will train you not only to deal with but also to excel in this increasingly important area where the worlds of international law and global finance meet.
No more than 60 students will be admitted in order to ensure academic excellence and direct, personal contact between students and the faculty. The LL.M. Finance program, may be done part-time by completing the regular one-year program in two years.
The program overcomes the traditional separation of the academic disciplines of law and business/economics. The program teaches you aspects of both law and business/economics and focuses on their intersection and interplay. The program is international in every respect: our curriculum, our faculty and our students. The curriculum will enable you to gain both a theoretical understanding as well as a practical insight into the specific requirements of banks and corporations, international law firms and accounting and auditing firms, the European Central Bank and Germany's Bundesbank. This is because in addition to outstanding academics, the majority of our faculty consists of top practitioners from the fields of law, banking, central banking and financial regulation. As an integral and important part of the LL.M. Finance degree program, you will also have the valuable opportunity to take part in a seven to eight weeks' internship at one of the ILF's various sponsors from the financial, regulatory, central banking, international law and accounting areas.
---
Kurse
Allgemeines Wirtschaftsrecht
Bank- und Finanzrecht
Gesellschaftsrecht/Corporate und M&A
Handelsrecht
Insolvenzrecht und Restrukturierungen
Internationales Recht
Internationales Wirtschaftsrecht
Steuerrecht
Wirtschaft & Business
---
Programmarten
---
Standorte
Hier hast du einen Überblick über die Standorte von Institute for Law and Finance, Goethe University Frankfurt am Main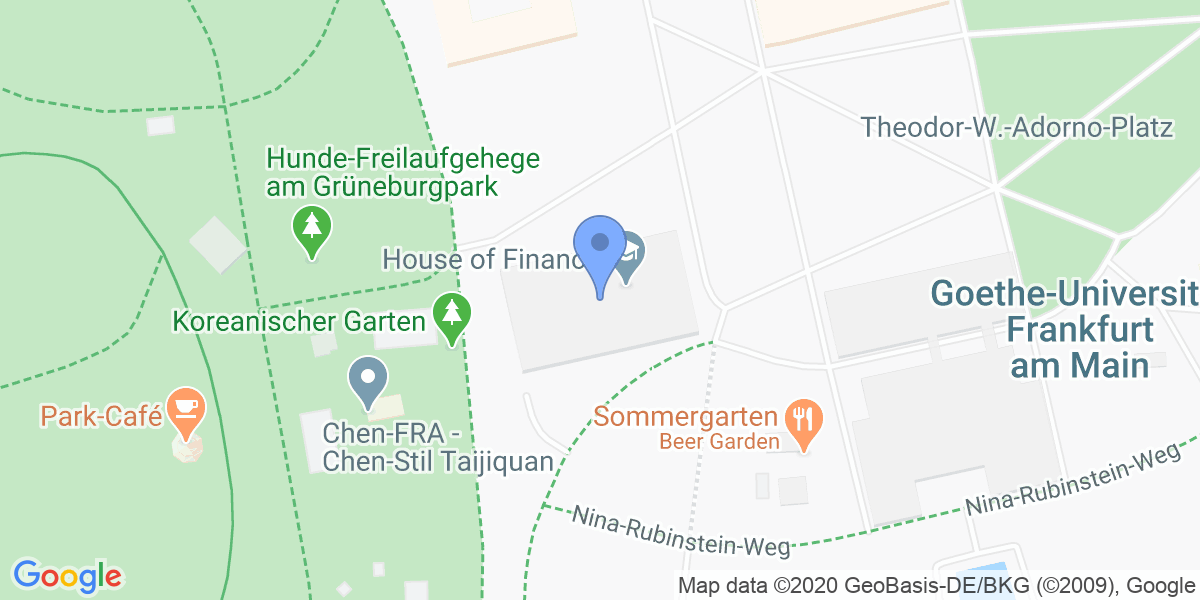 ---
Kontakte