Über University of Georgia School of Law
Established in 1859, the University of Georgia School of Law is consistently regarded as one of the nation's top law schools. The school is proud of its longstanding commitment to preparing the next generation of legal leaders and ensuring a strong return on investment for its three degrees – the Juris Doctor, the Master of Laws and the Master in the Study of Law. The school's accomplished faculty includes nationally and internationally renowned scholars, and approximately 11,000 living graduates are leading figures in law, business and public service throughout the world. Connecting students to these thought leaders and opportunities to serve state and society is central to the school's mission.
The Dean Rusk International Law Center has served since 1977 as a nucleus for global research, education, and service. Today, top-ranked international law offerings at the University of Georgia School of Law prepare students to practice in areas as varied as business and trade, arbitration and dispute settlement, the environment and sustainable development, human and children's rights, and global governance and collective security.
---
Kurse
Arbeitsrecht
Erb- und Familienrecht
Handelsrecht
Internationales Wirtschaftsrecht
Mediation
Öffentliches Recht
Rechtsvergleichung
Strafrecht
Zivilprozessrecht und Schiedsverfahren
---
Programmarten
---
Standorte
Hier hast du einen Überblick über die Standorte von University of Georgia School of Law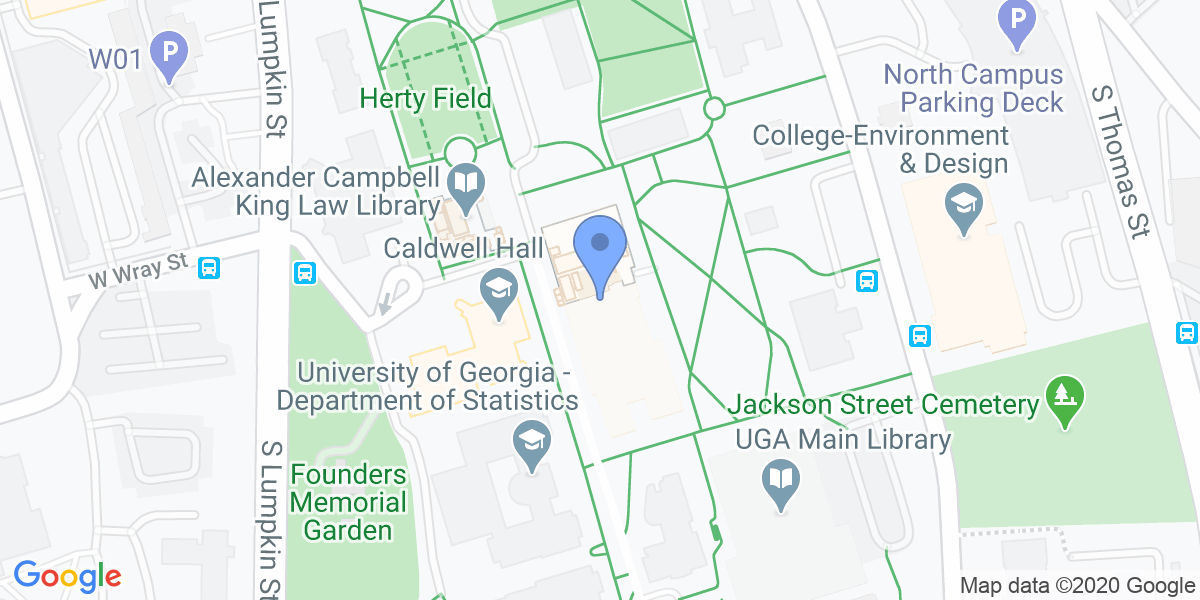 ---
Kontakte